Forge is the first coworking space or "shared" office space in downtown Birmingham! According to Forbes, there are currently more than 11,000 coworking spaces in the United States. By 2020 we're projected to see more than 26,000 spaces hosting 3.8 million people! With the rise of millennial entrepreneurs, shared office space is more and more appealing for many reasons.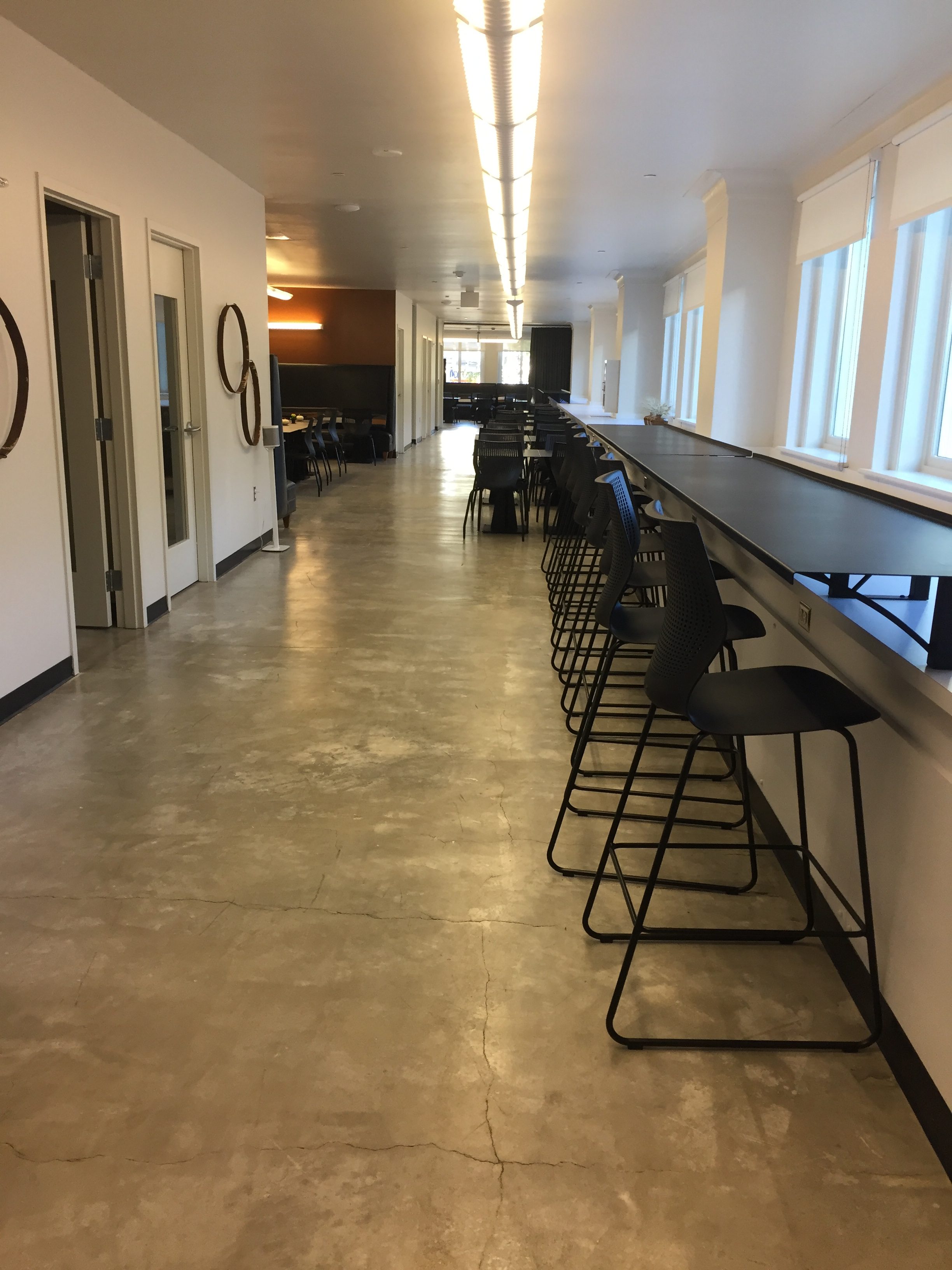 If you aren't familiar with the idea of coworking, let us give you more information. Multiple businesses work from Forge whether they are in a private office or working with a membership in our common space. Every member has access to our conference rooms, phone booths, networking and education events. Almost like a gym membership, Forge members pay a monthly membership fee for access to our space. Our membership costs range from $75-$275 a month- far less than your average office space.
Keep reading! We'll tell you why coworking is a great investment for your business.
Networking.
Get ready to brainstorm and connect with other entrepreneurs who are working on projects and similar challenges. Also join in on the social events a coworking space offers- happy hours, food tastings and much more.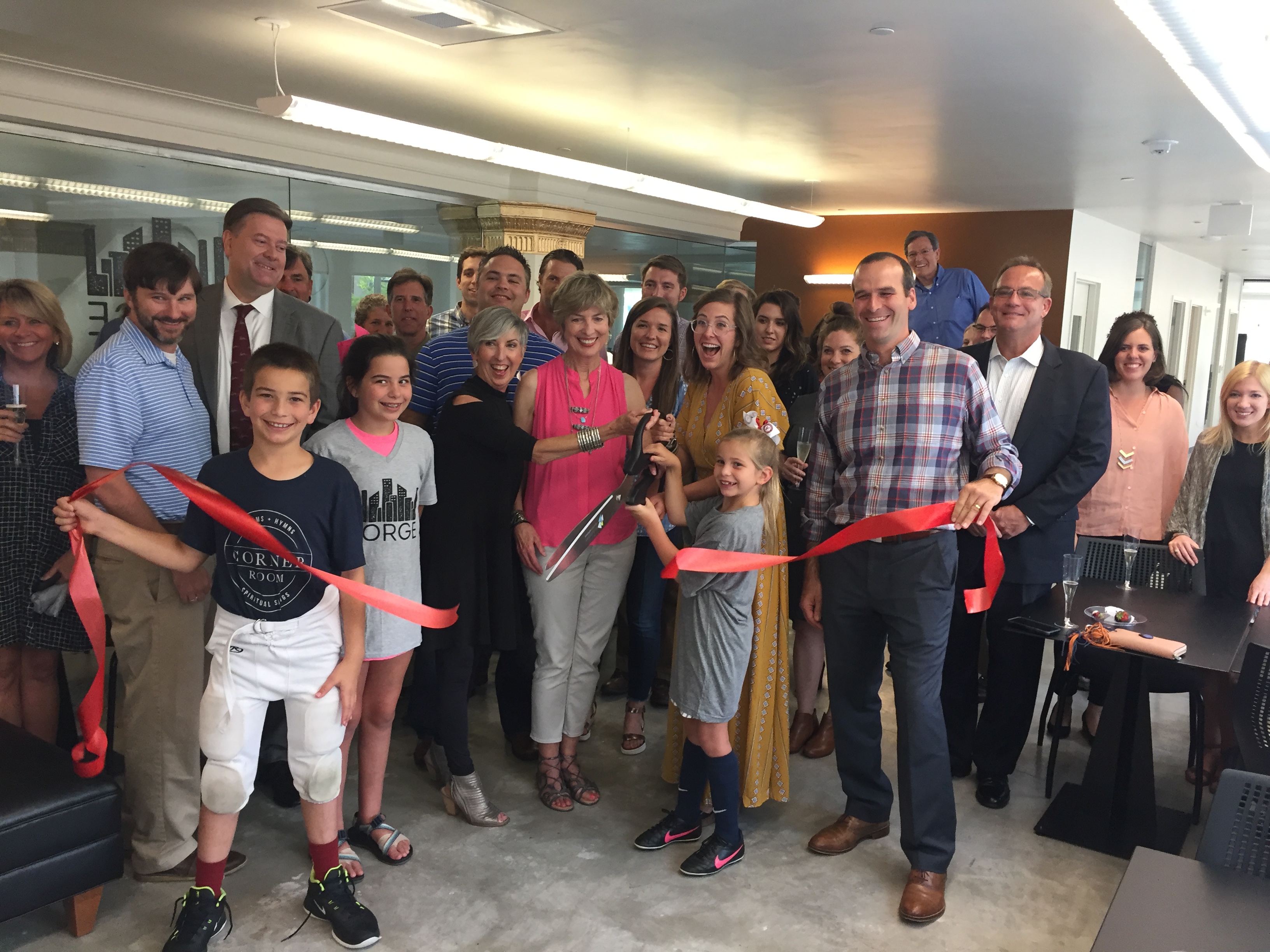 2. Flexibility.
Coworking spaces are designed to accommodate growth! You can easily start with a smaller membership and move up to a full-time membership or private office if your company needs it. If you need to cancel your membership, you can! Generally it's just less commitment for you.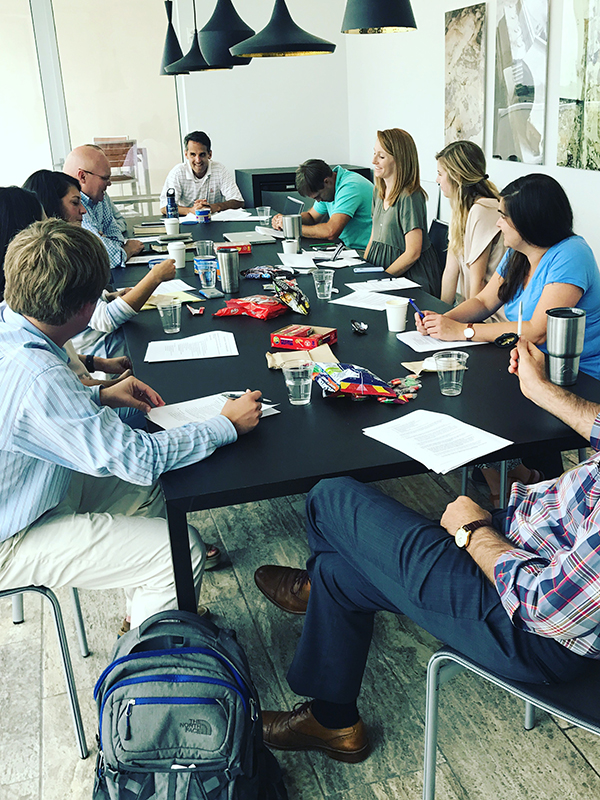 3. Affordability.
Coworking spaces cost a fraction of a traditional office space lease! If you need to add additional items like a mailbox, you can. If you've been working from coffee shops, I bet you'll save money with the free Revelator coffee offered at Forge! Also things like cleaning and maintenance are handled by the company, giving you less responsbility.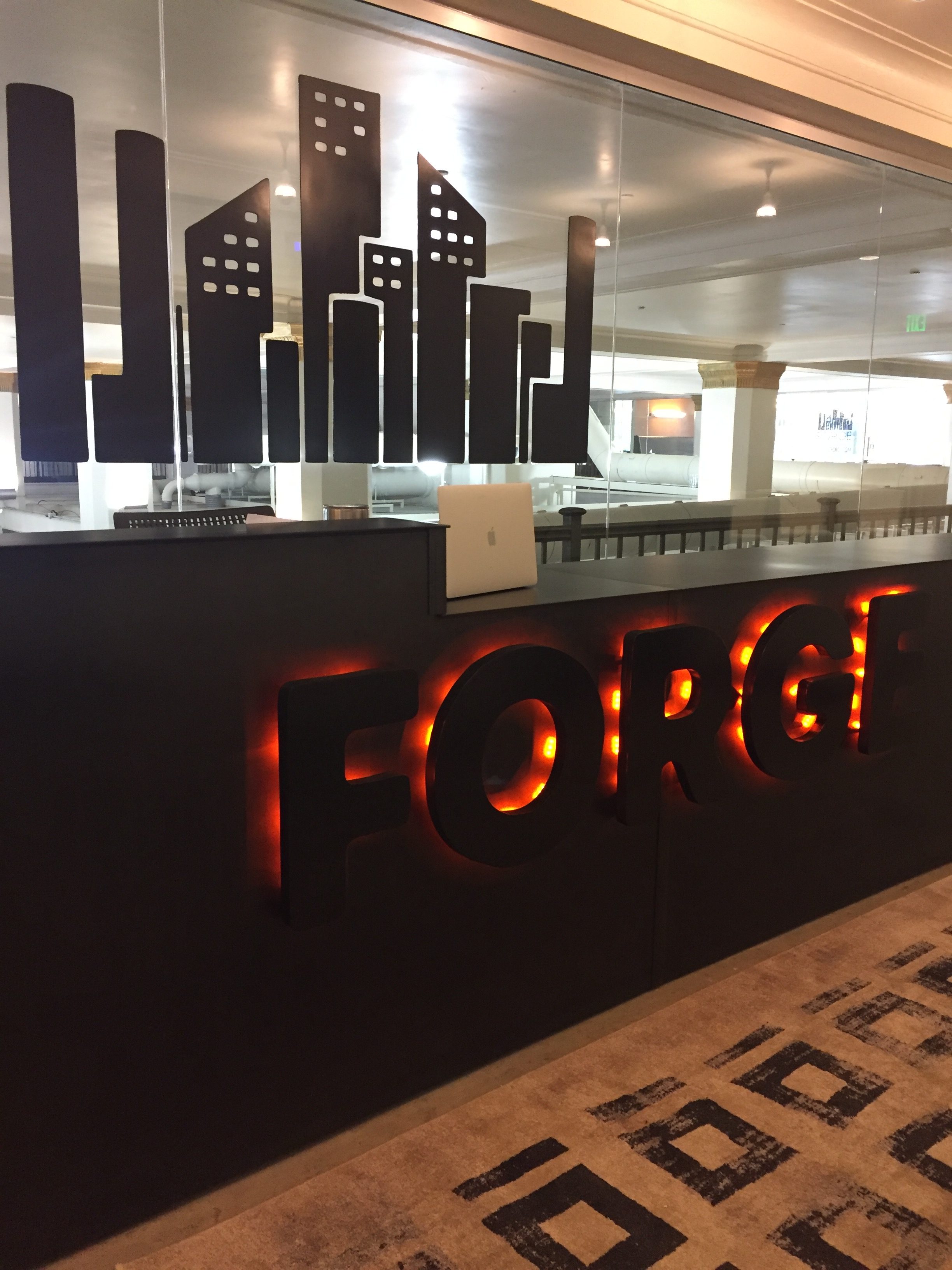 4. Service.
Coworking spaces are familiar with the needs of a startup and provide resources to help your business grow. Forge's Lunch & Learn event topics have ranged from Accounting to Online Marketing to Instagram for your Business. Forge staff is available to serve your business' specific needs!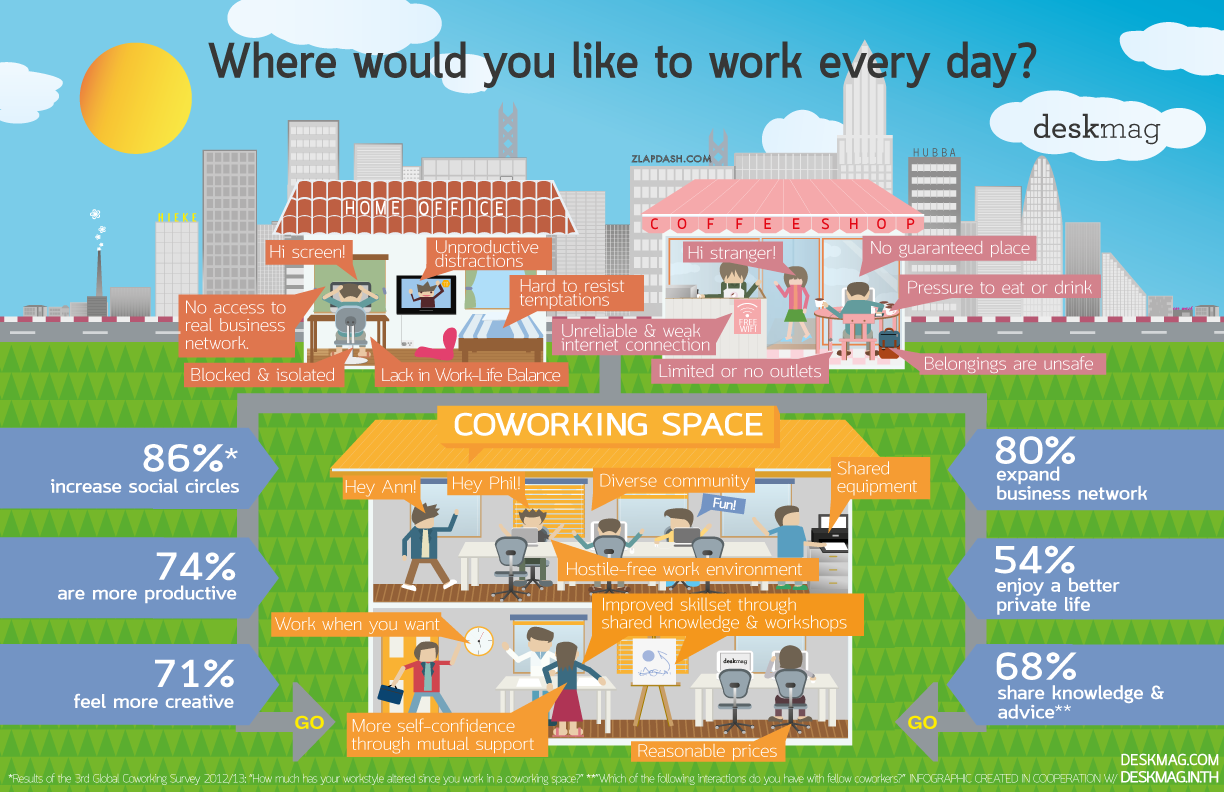 This infographic sums up a lot of the advantages to coworking. Avoid the distractions and isolation of your home office. Steer clear of the unreliable wifi and inconveniences of a coffee shop. Increase your productivity in a shared work space!
Hear from some of our visitors and members…
"What a fantastic place to meet like-minded entrepreneurs and grow your business network! Forge also has a variety of offices available for rent, including a penthouse workspace that was perfect for my team of 10 coming from out of town."
Justin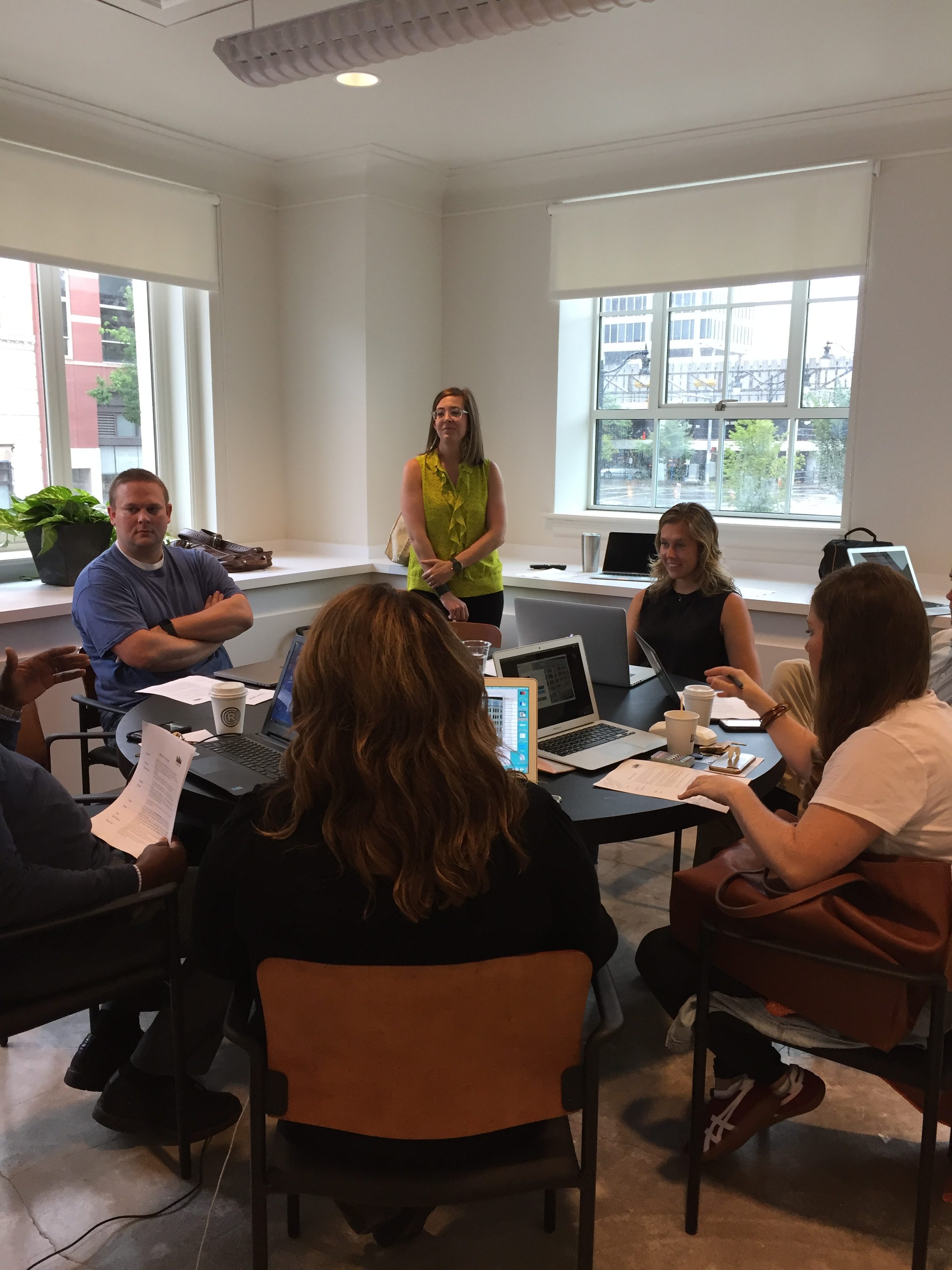 "I have really enjoyed working at Forge. Forge allows me to focus better than I'm able to at home. I feel more connected to what's going on in the city."
Adam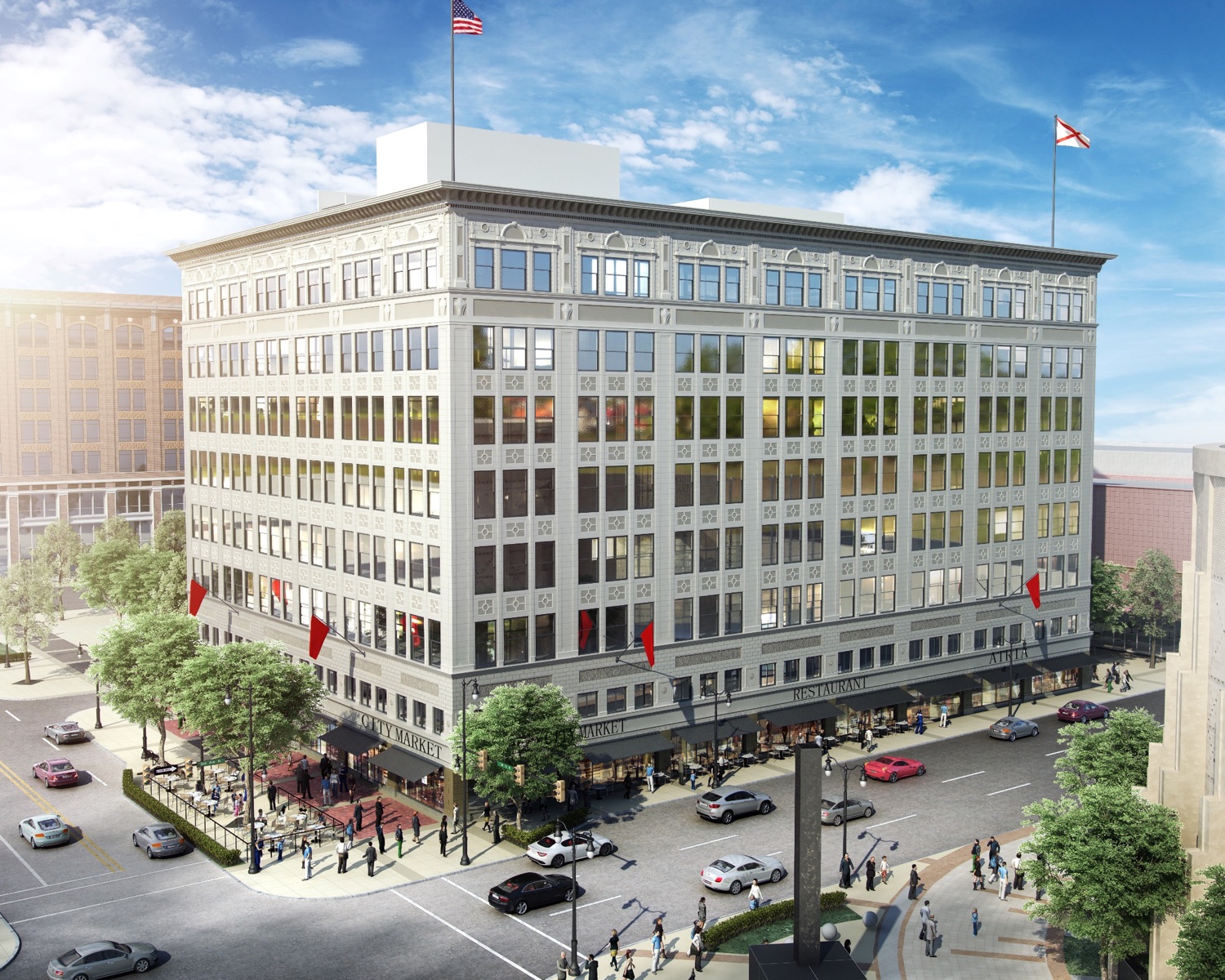 "Since joining Forge, our business activity has sky rocketed, I've created relationships (professionally and cordially), and my productivity has never been better. Needless to say, being around a community of other hustlers can certainly rub off on your work ethic."
Wade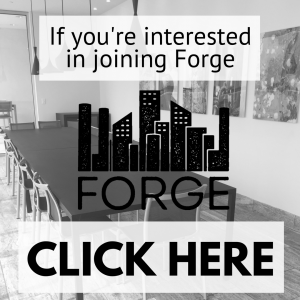 SaveSave
SaveSave
SaveSave