Adelaide Matte is the CEO of AMD Birmingham. She's got the experience to teach us about increasing brand awareness through Instagram! This event is free and open to the public so feel free to bring a friend. AMD is dedicated to offering their clients the highest quality experience regarding their own personal brand! They work with clients like Juiced Up Essentials (soon coming to Pizitz Food Hall!), Heavenly Donut Co., Homewood Bagel Company, Ono Poke and much more.
We all know we should be focusing on our client experiences and most of us are probably doing something to attract new customers and clients. But what does it mean to cultivate Evergreen Customers and how can it simplify the customer relationship management process for you and your company? This event is free and open to the public!
Each month we feature another founder and in August we'll be hearing from Nate Schmidt of Instagift! Instagift is the industry leader in egift card sales and accompanying loyalty and rewards programs. Nate will be focusing on founders' wellness. This event is free and open to the public! Grab your lunch at the food hall and join us up at Forge.
Interested in seeing what coworking is all about? Come work from Forge for the day! Use our super fast wifi and drink as much Revelator coffee as you like! Anytime from 8am to 5pm.
Your Big Idea is an opportunity to come hear and support the new business ideas being born every day in Birmingham, Alabama! We are now accepting applications if you want to present your big idea! It is an opportunity for our presenters to pitch their business idea to a live audience, receive meaningful feed back from an expert panel and connect with others who could help them on their business venture. This event is hosted by Forge in the Pizitz building. Happy hour with drinks and hors d'oeuvres from 4:30-5:00, presenters from 5:00 – 6:00.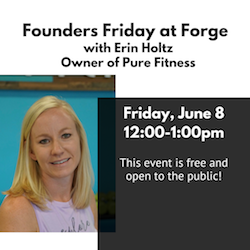 June 8, 2018
12:00-1:00 pm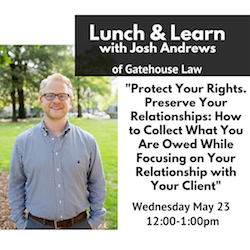 May 23, 2018
12:00-1:00pm