Josh Andrews of Gatehouse Law is a small business lawyer and he will be teaching us how to protect your business' trademark! FREE lunch for the first 25 people who RSVP. RSVP by emailing info@workatforge.com.
Social media management for small businesses can be both overwhelming and frustrating. Usually, these emotions are because business owners don't have a plan in place that guides their posts. Social media is only a tool for a business marketing strategy. Even without a full-blown marketing strategy for a business, social media needs a plan all on its own. Jacqueline Jones has a marketing degree from the University of Alabama, is a Co.Starters alum, and has owned her business for five years. Her firm currently works with numerous small businesses in the SouthEast in both service-based and retail industries. She passionately focuses on marketing strategy, services, and consulting for small businesses, brands, and organizations to help support bringing visions and dreams to life.
Your Big Idea is a pitch night hosted by Forge in the Pizitz building. Tuesday, May 15 join us at Forge! Happy hour with drinks and hors d'oeuvres from 4:30-5:00. This event is sponsored by ServisFirst. Please RSVP through our Facebook event.
Each month at Forge we're learning from a different founder. Erin Holtz will be sharing her story of how she bounced back from a catastrophic event and has built a successful boutique style gym! This a free event and open to the public! Email us with any questions: info@workatforge.com
If you're wondering what coworking is all about, join us at Forge on May 25 anytime from 8am to 5pm. You can grab free coffee and use our super fast wifi! Email any questions to info@workatforge.com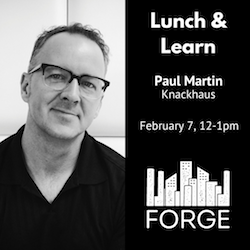 February 7, 2018
12:00-1:00 pm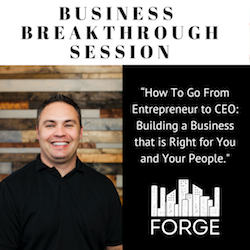 February 15, 2018
7:30-9:00am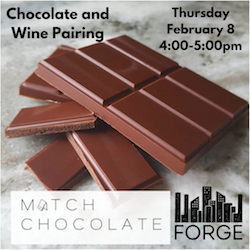 February 8, 2018
4:00-5:00pm