With so much growth in businesses today, new and innovative ideas are leading to more startups and independent businesses. According to Huffington Post, 33% of the current workforce is independent or freelance, and this number is projected to grow to 40% by 2020. Because of this, more people are ditching traditional office spaces and overcrowded coffee shops and moving into the flexible atmosphere of a shared workspace.
With Birmingham quickly becoming a growing hub for entrepreneurs and small businesses owners, people are constantly searching for a more relaxed, enjoyable, and communal place to work.
The answer? Coworking spaces.
We've sifted through the options and compiled a list of the top coworking spaces in Birmingham.
1. Forge
Located right above the Pizitz Food Hall, Forge offers a unique layout that is both architecturally captivating and engaging with its members. Lots of natural light, free Revelator coffee, and a modern atmosphere overlooking the city gives Forge an edge over other spaces.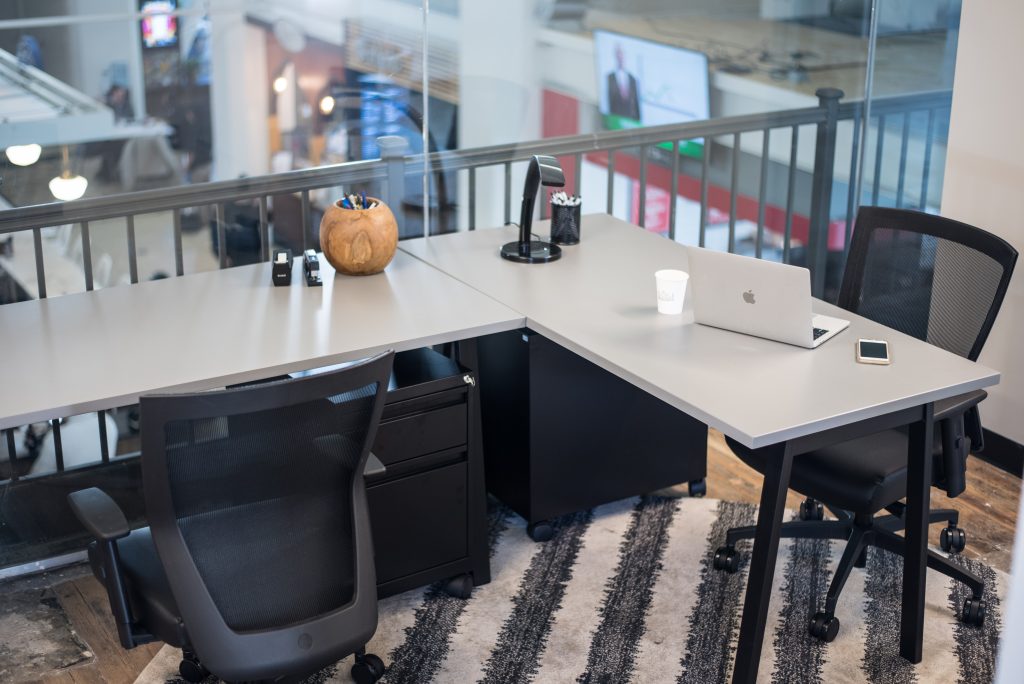 A membership at Forge includes a number of things: a flexible workspace, conference rooms, private offices, member events and best of all, a network of business leaders. With breakthrough sessions, Lunch and Learns, and Member spotlights, Forge encourages member engagement and creates a network that leaves a lasting impact on the community.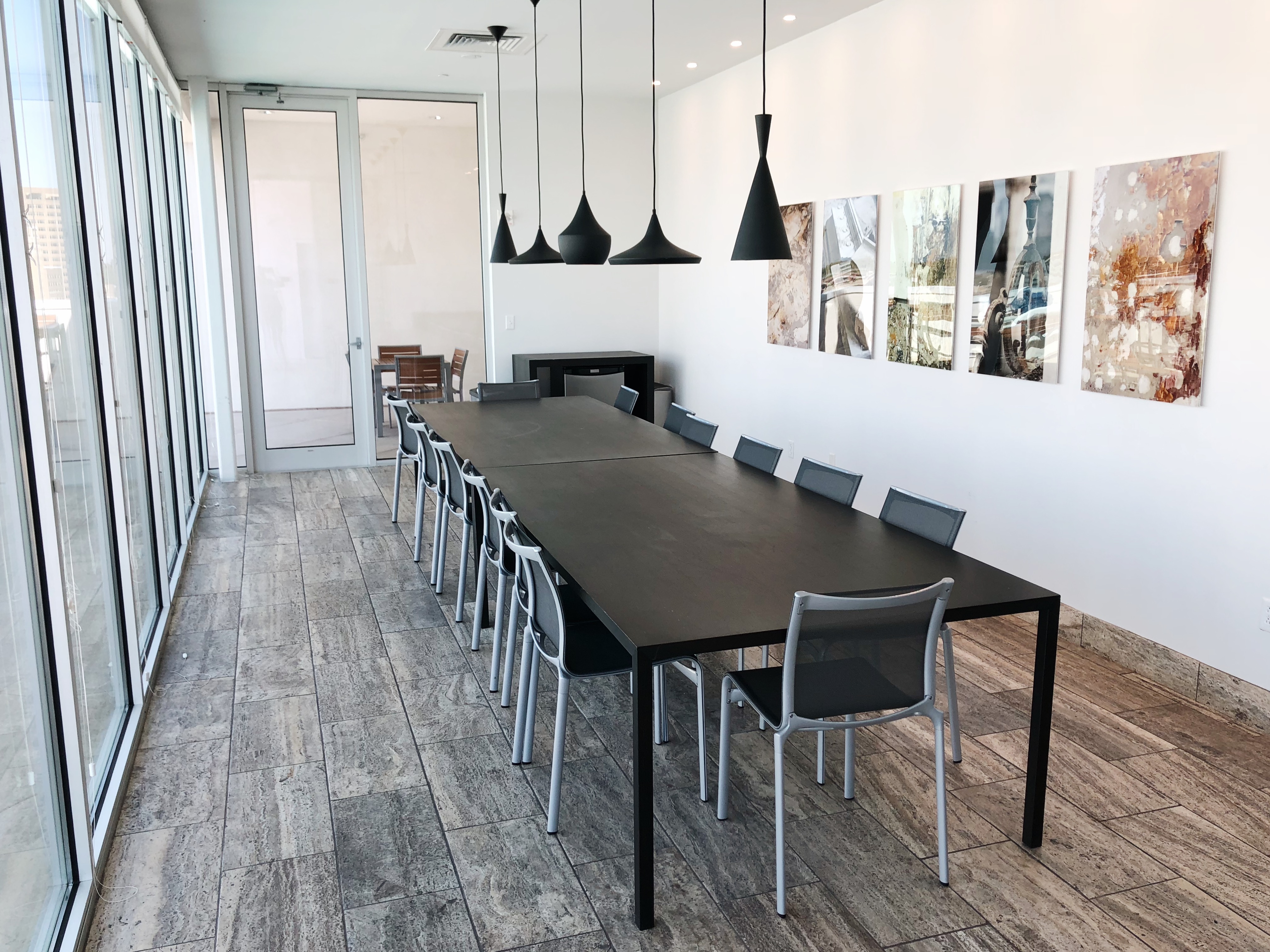 As the first professional coworking space in downtown Birmingham, Forge finishes as number one on our list. So head to the Pizitz, grab a bite to eat, and come work at Forge!
2. The Hub
Located in West Homewood, The Hub is a coworking spot that offers a communal work space, conference rooms, and event spaces.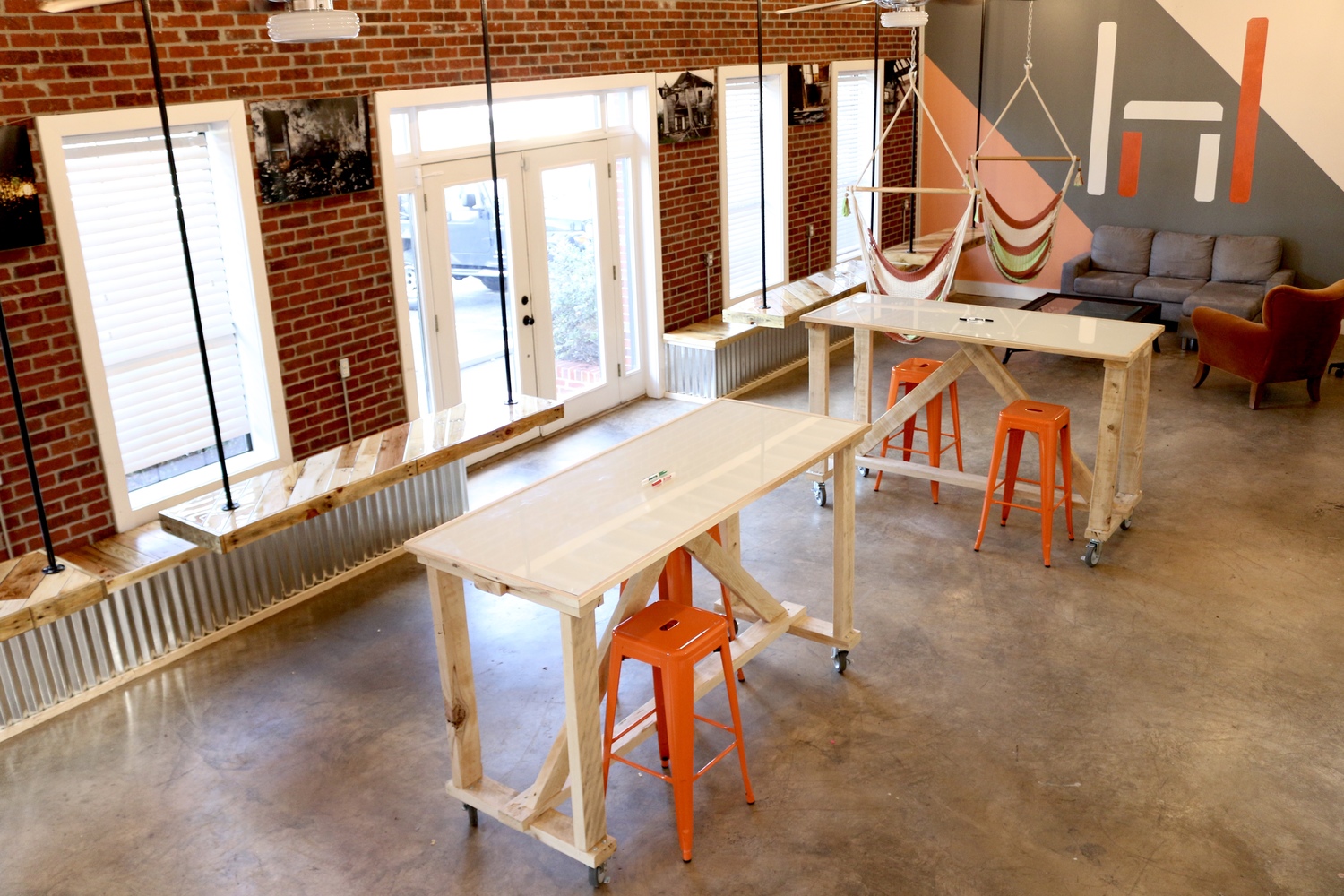 Aside from free Wifi and unlimited Seeds coffee, The Hub offers a community. The Hub takes it a step further in redefining the value of collaborative coworking – with a lounge area, putt putt course, and communal garden, the Hub encourages collaborative relationships within its members. Their focus is on the people, making it a rich experience.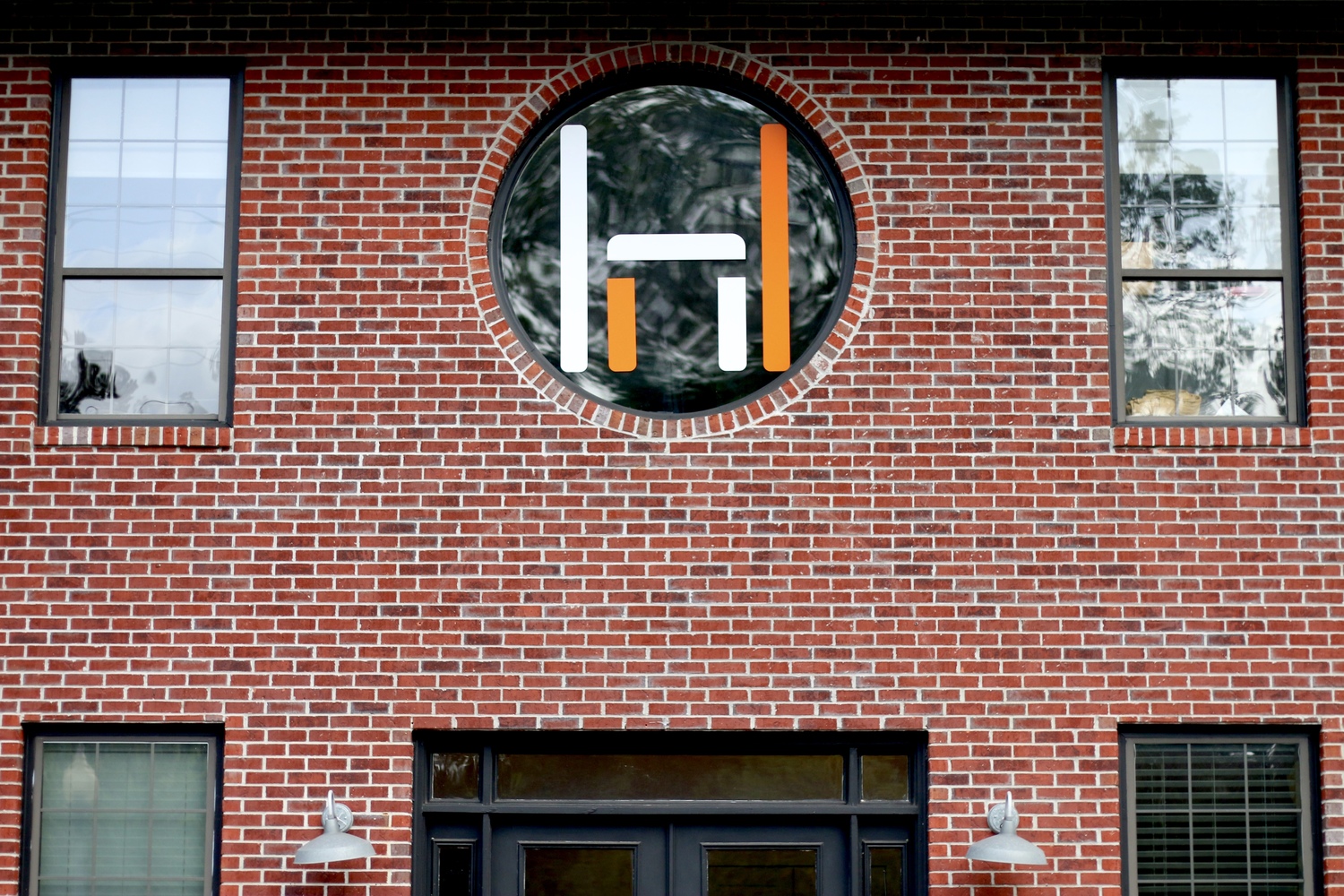 "
We build together, create together, dream together, imagine, re-imagine, redefine, and give life to the unimaginable."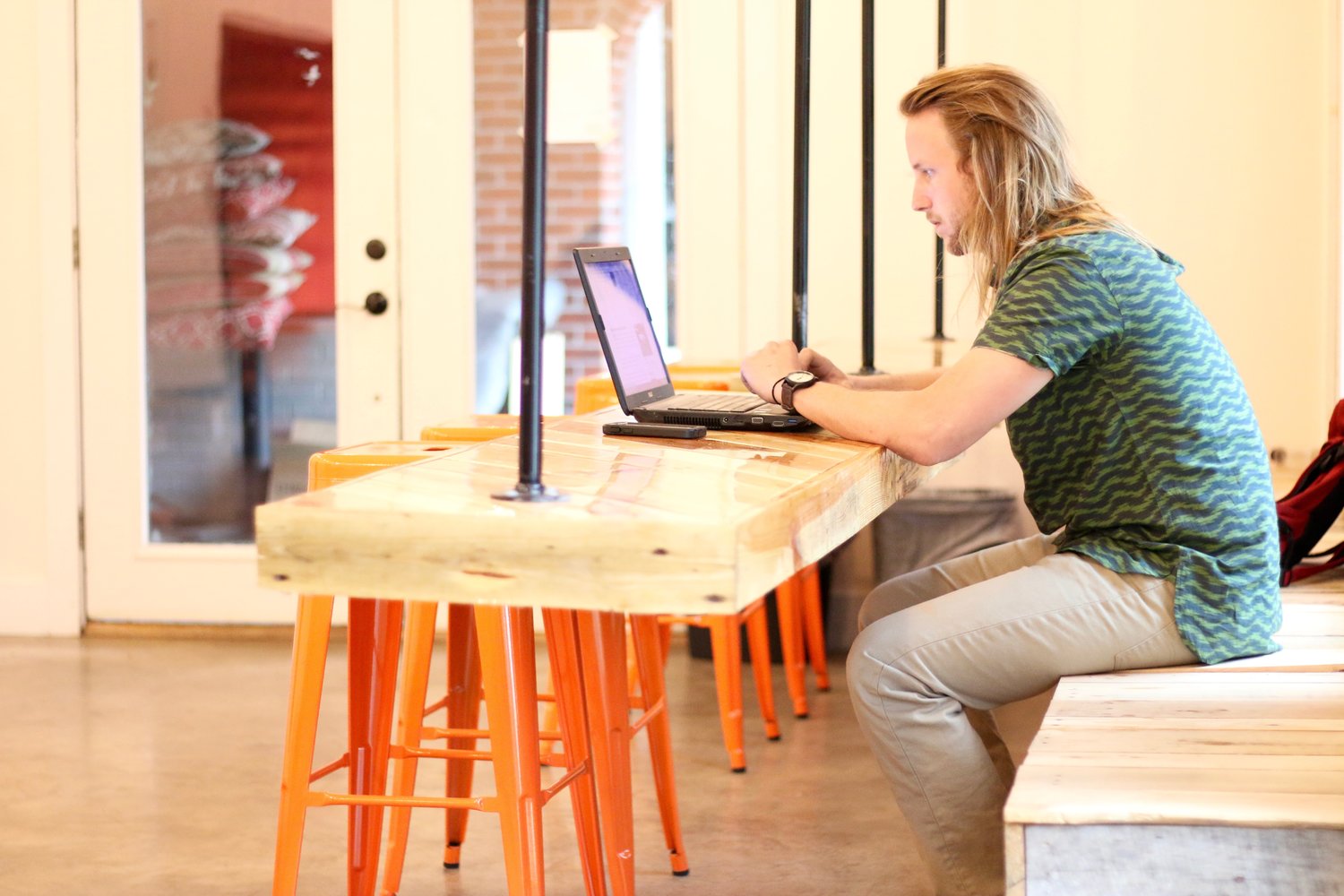 3. MAKEbhm
A makerspace in the heart of Avondale is the perfect spot for creatives and artists looking for a place to work. With studios, class offerings, and retail spaces, MAKEbhm draws in creatives and gives them access to equipment they otherwise wouldn't have access to.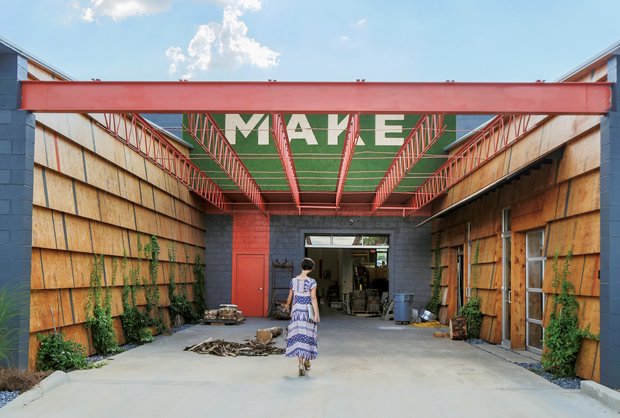 Though primarily a studio space, MAKEbhm does have the option for a creative coworking membership. With an entire floor dedicated to coworking, members have access to the lounge area, conference rooms, community tables, and private offices.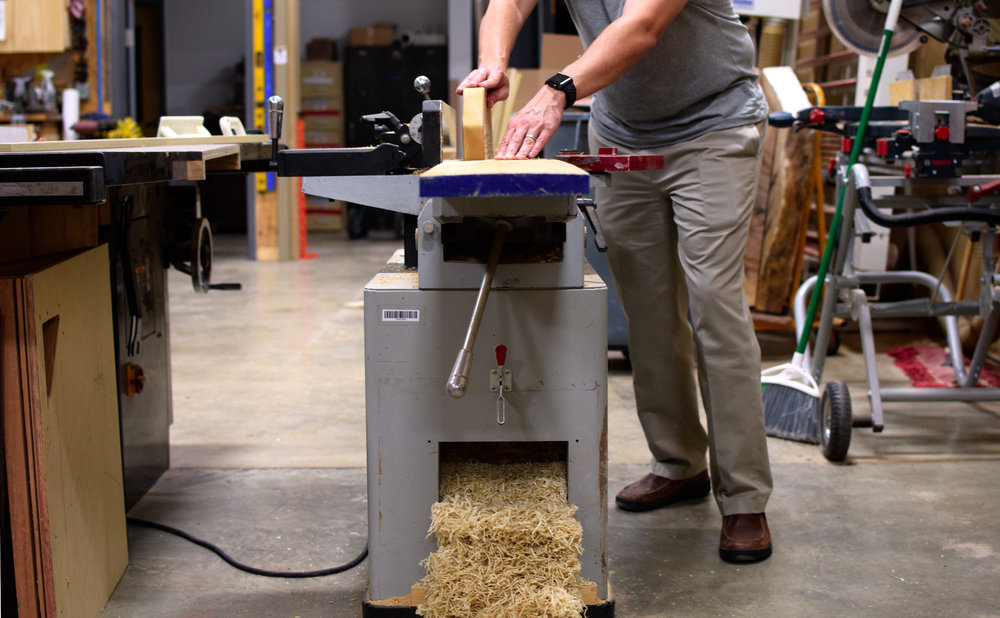 MAKEbhm provides the free Wifi, coffee, tools, and space – you provide the inspiration.
4. Innovation Depot
Innovation Depot: Birmingham's home for startups. With all 140,000 square feet dedicated to housing technology, startups, and entrepreneurs in the Birmingham area, Innovation Depot gives business owners a competitive advantage in growing their business.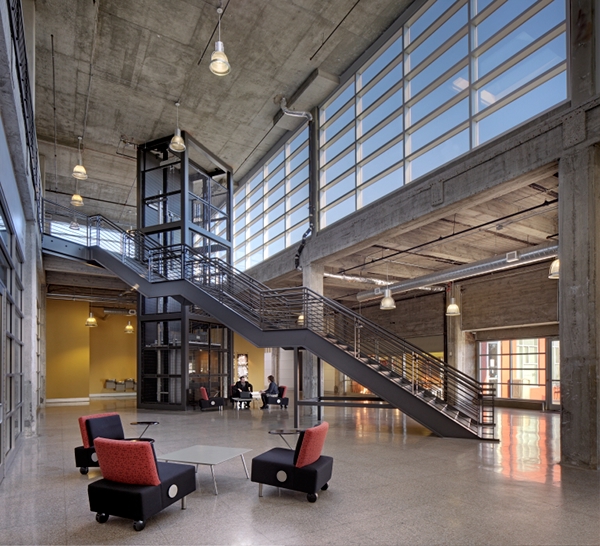 Innovation Depot provides a coworking space for members to work alongside other entrepreneurs. With conference rooms and assigned desks available, members are able to take advantage of space and resources needed to promote their business. Want access to seminars and events, fast Wifi, and an affordable spot to work? Check out Innovation Depot.