Do you ever feel confused by LinkedIn? Do you wonder if you're utilizing LinkedIn in the best way possible? Donna Gilliland, Founder of MOSTraining Inc. recently taught us the basics of how to best use LinkedIn.

LinkedIn has over 500 million users! It truly is a powerful tool you can use to help grow your business and brand. Entrepreneurs especially tend to engage heavily on LinkedIn. Donna gave us a few steps for starting a LinkedIn profile (or just coming to finally try out LinkedIn):
Know your goals for being on LinkedIn.
You should really sit down and write our your goals! And create your LinkedIn profile specifically to meet those goals. Start by gathering all of your information: job history, education, skills, certifications, articles, memberships, etc.
Focus on choosing the right background image, profile picture and headliner. Your profile is the first thing people see when they search your name!
Recommend others and build up your own recommendations.
But never accept a recommendation from someone who knows nothing about your work! Also don't recommend someone who you haven't worked directly with. When someone recommends you, do the same for them!
Make sure you are findable in LinkedIn Advanced Searches.
In order for people you find you, you must fill out your profile in detail! Use keywords strategically- don't be guilty of keyword stuffing! Also use conventional job titles- don't use 'cute titles."
Profile tips: you must have a profile picture, add your current position to your profile, add at least 5 skills to your profile and include your city!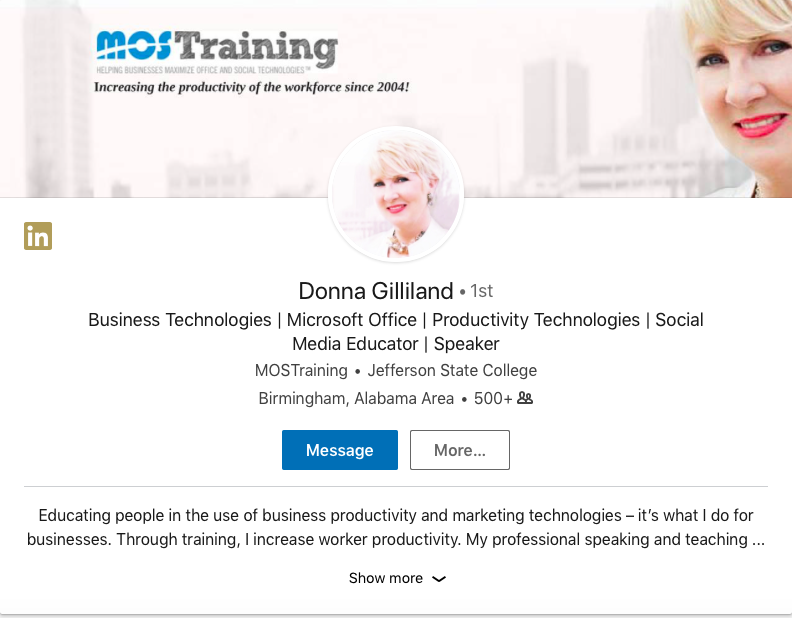 Join LinkedIn Groups.
Choose groups based on your industry and interests! Make sure you contribute to those groups- be engaging and helpful! Showcase your expertise and network with industry leaders. Just remember that groups appear on your profile!
Continually add status updates!
LinkedIn Publisher is a blogging tool that can be utilized through your profile. This is a blog within your profile that can showcase your expertise and you can build your own following! Your content becomes part of your profile. Status Updates can help you gain visibility, share information, attract new clients, etc.
Follow LinkedIn Company Pages.
These are great sources of information! You can stay on top of what your competitors are doing too. Be sure to follow your customers' pages and also your vendors' pages too.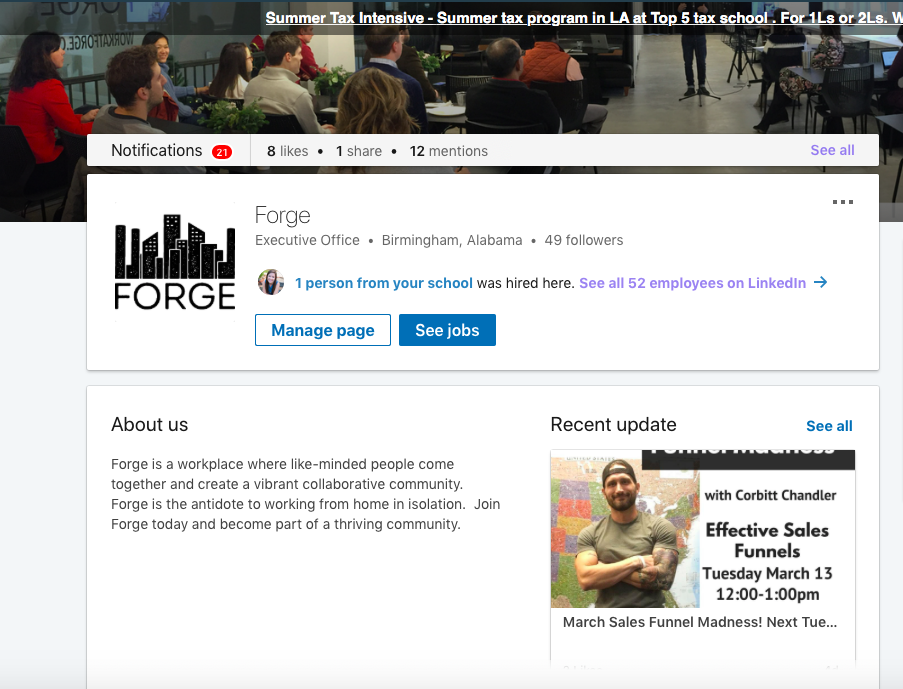 Thank you Donna for all of this valuable information! I think we all have a checklist of things we can do to improve each of our LinkedIn profiles. Click below to download Donna's PDF from this Lunch & Learn event. Join us at Forge for future events by checking out our Facebook page!