Emilie Maynor knows about nutrition, exercise and how to achieve an overall healthy lifestyle. Emilie is a yoga instructor and Integrative Health Coach– helping you make healthy life choices to improve your energy and balance. She's one of our founding Forge members and she's inspiring each of us to be more mindful. Emilie speaks to corporate groups about employee wellness and here's an excerpt of her writing about one of those conferences.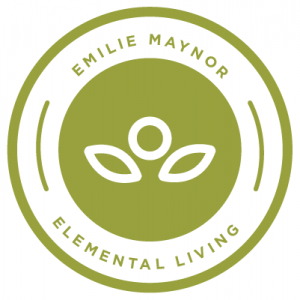 In 2016, I had the opportunity to speak to a vibrant group of America's First Federal Credit Union employees on creating "The Mindful Workday." Y'all – these guys were so much fun! Corporate Wellness and speaking engagements are a big part of my business and it is such a joy when people attending the sessions are open minded and engaged. We talked about simple changes anyone can make to help reduce stress and feel present throughout the workday. Everyone was such a great sport – even when I asked them to move through some desk yoga!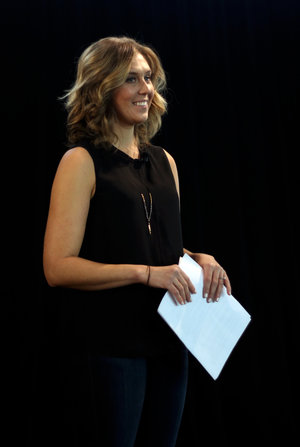 So, when AmFirst invited me back for the 2017 Employee Engagement Conference, I was THRILLED. When they told me I would be speaking to 162 people, I was like WHOA…that's a lot of people. Can I even do that?
95% of being an entrepreneur is asking that question, daily; then digging deep to answer back, of course you can.
Nothing soothes my nerves like feeling prepared! Whether it's planing ahead for a workshop or prepping for my week with a fully stocked kitchen, it helps me feel a sense of balance and achievement. So, despite feeling a little overwhelmed, I got to work on my presentation, Creating Sustainable Change. In the session, I planned to discuss elements that shape our conditioned behaviors, realistic goal setting, and my top tips for kickstarting REAL change. I want you guys to benefit from this preparation and tips as well, so I'm sharing them here.
Change occurs when we take time to really get to know ourselves, habits and patterns.
This knowledge is the catalyst for lasting change. Self-awareness is the foundation of smart goal setting, too. Once you've identified your behavior patterns, it's time to create a goal that's inline with your nature. A goal that honors where you are in the moment.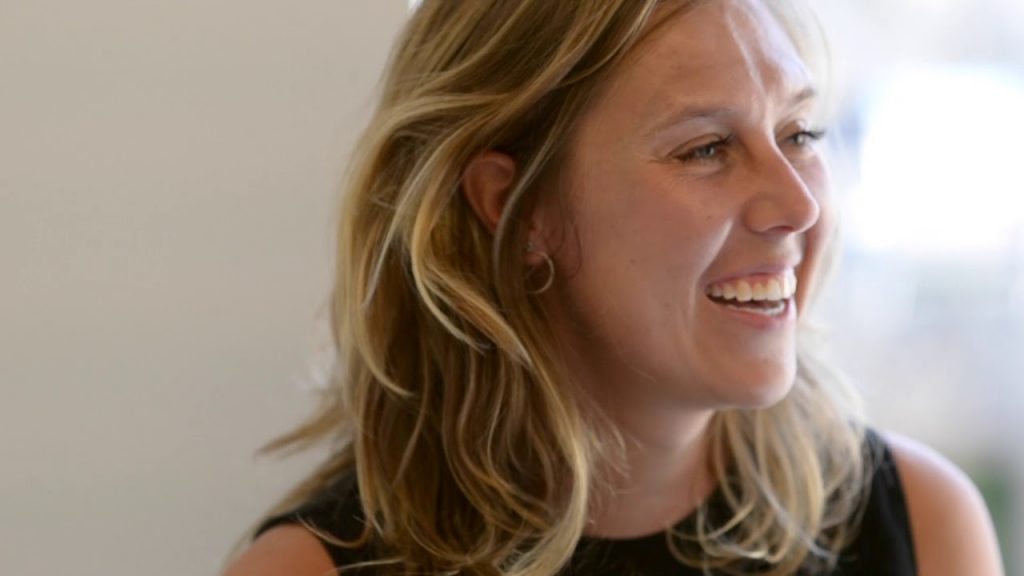 Don't forget, these goals should be SMALL, SPECIFIC & MANAGEABLE, so they can easily assimilate into your life.
Kickstarting Real Change!
1. Stop placing value on everything – neutralize your feelings about good vs bad foods or behaviors to remove yourself from the reward vs restriction tug of war.
2. Practice Crowding Out – add in good foods or behaviors instead of removing things. The habits you want to get rid of naturally begin to "crowd out."
3. Follow the 80/20 Rule – 80% of the time make the best choices you can with what is available. 20% of the time, you just live life 🙂
3. Act like you love yourself – treating yourself with compassion is the best way to create real change. Give yourself the same care and support you would give a friend. "
— Emilie Maynor, Wellness Coach & RYT 500