With over 26,000 followers, IN Birmingham faithfully shares what's happening around our beloved city. The Greater Birmingham Convention & Visitors Bureau uses its Instagram account to post about anything from new restaurants, cityscape photos, Birmingham events, historical photos and much more. Their main function is to show tourists, visitors and convention attendees what a great city Birmingham is! Jim Windsor, Director of Web Marketing, shared his Instagram advice and tips with us!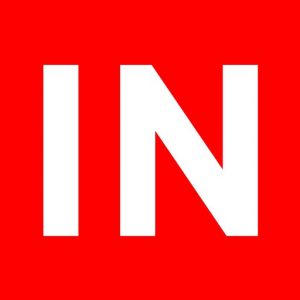 Picking the best time of day to post.
Afternoon/evening is the best time of day for us to post unless our post is time sensitive or if we're running a contest to give away tickets or that type of thing. The ticket giveaway posts usually go on for several days and consist of tagging a friend  for a chance to win the tickets so the time of day of the original post really doesn't matter. For other less specific posts, we usually set these from 12noon until 9pm.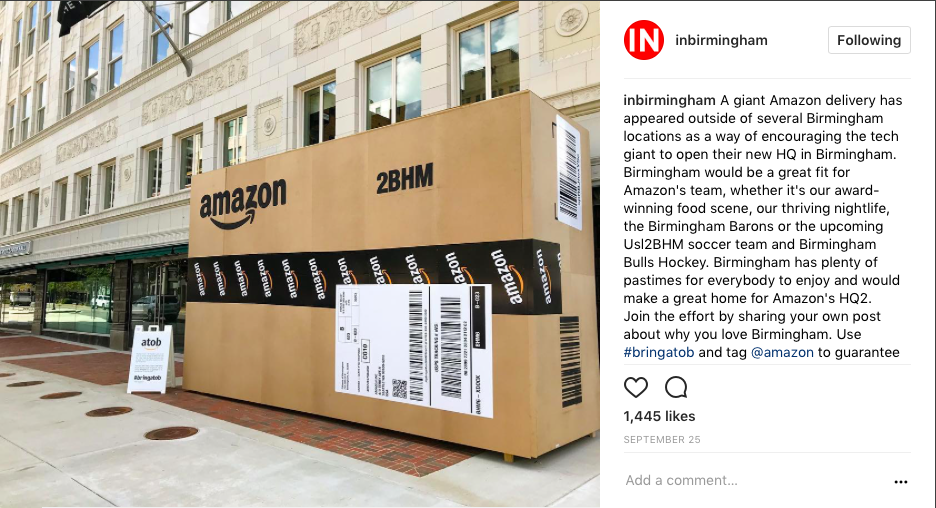 How often is too often to post on Instagram?
We set up a schedule of selected posts at the first of each month and the frequency is one-two posts a day almost every day. Sometimes we may skip a day or two but we feel our presence is important. We have fill in, unscheduled posts if we're at a live event or location and shoot the perfect image, it's getting posted. We feel anything else would be too much but, if it's newsworthy or photo worthy, we'll post it!
Do you partner with other Instagram accounts to cross promote? 
We occasionally partner with community leaders in the Instagram world that we feel represent the city in a positive way. Our friends at happeninsintheham, styleblueprintbham and steelcityurbex come to mind. We may share content, offer free ticket giveaways, or even post as guest for an organization that is bringing a convention into the city or do an post that represents Birmingham for one of these organizations. For example, Six in the City BBQ event in Washington, DC at the end of this month. We're partnering with Jim N' Nicks BBQ and taking the show on the road to DC area meeting planners to show them how real southern BBQ is cooked! We've posted as #sixinthecity announcing Birmingham's participation over the summer to boost attendance for this event.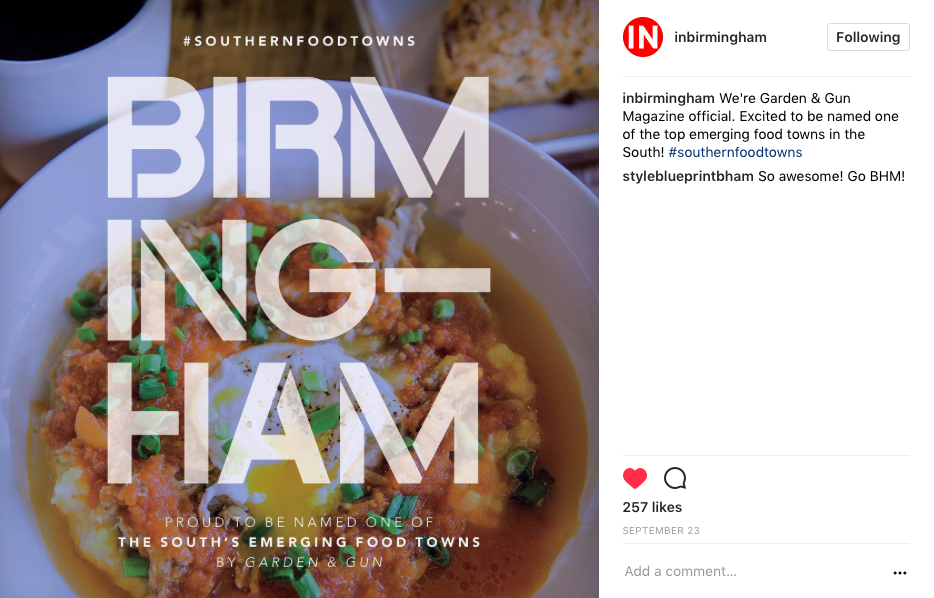 What's one of your most popular posts and why do you think it was so successful?
We've had some really good ones fortunately! Historical images of old Birmingham do really well as it shows the city well before the current boom. I think these images do well because, since Instagram is a younger demographic, the images may have never been seen before by our followers and they have a real appreciation for how we have progressed, in my opinion. Images posted from a live event, restaurant or cool new lounge do well, as does posts announcing new events and things to do for the month. The posts mention that the link is on our profile page and usually links to a blog post on our website. We prefer driving traffic to our website, www.inbirmingham.com, so the visitor can get the full array of information we offer as well as links to our other social media platforms.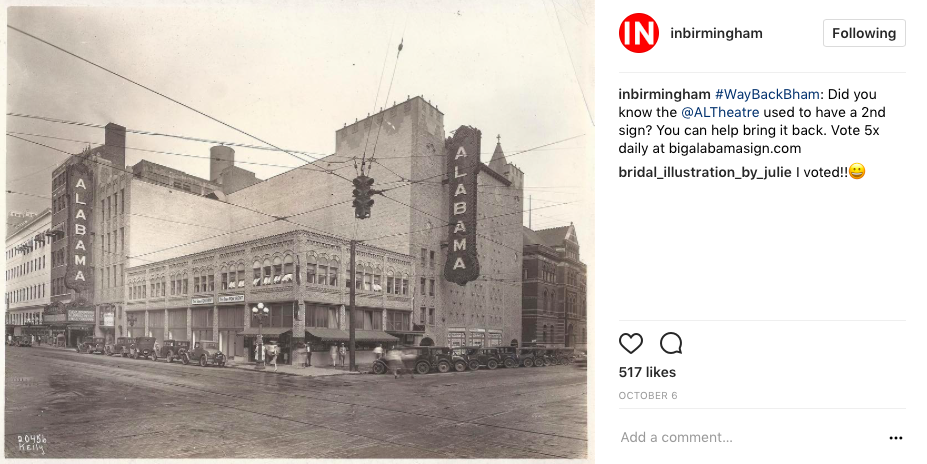 Here are our takeaways:
1. Don't post more than twice a day.
2. Focus on positive content for your account.
3. Partner with community leaders.
4. Always link to your website and continually drive traffic there!
Thank you IN Birmingham for sharing your Instagram wisdom with us! 
Save
Save
SaveSave